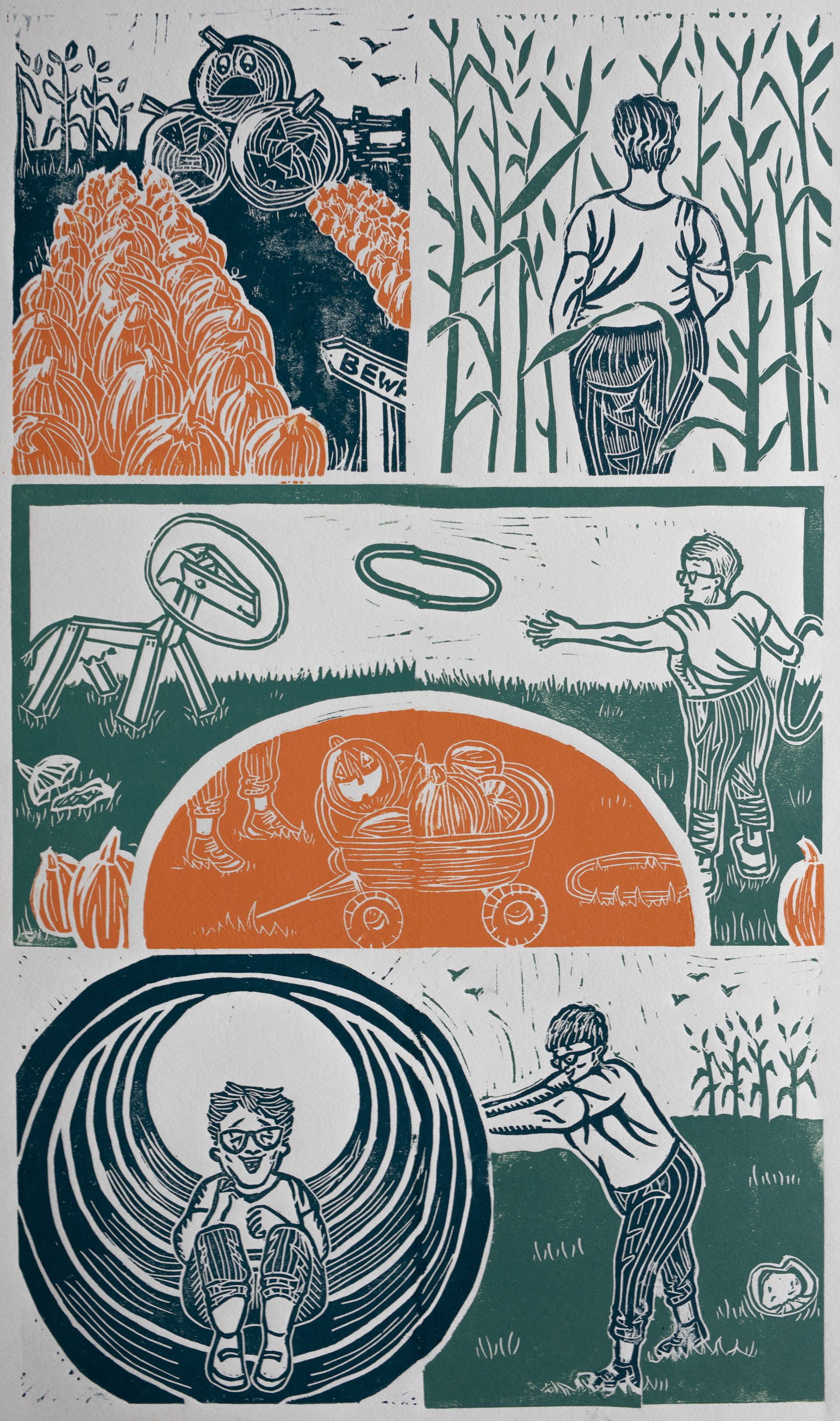 Harvest

is a story about youth in age and decay in growth. It follows a woman walking through a harvest festival, playing games intended for children and loving it. All around her lie pumpkins and corn stalks, ripe and ready to be picked. The colors are lush and mellow, the air crisp with the scent of dying leaves.
I'm fascinated by harvest time, a celebration of life and growth that depends on the acknowledgement of death and decay. Everywhere I look in the fall, I see evidence of life being snatched from the claws of death, heavy layers warding off the insistent wind. Even carving fresh pumpkins makes me think about rotten ones.
This project was inspired by a trip I took with my mom and grandmother to my favorite corn maze in Ohio. It's an intergenerational story of love, an ode to the time we snatch away from the bustle to share together. The haunting harvest knows all too well that sometimes you have to celebrate a moment to stay in it.